Bluehost Website Hosting

One of the best ways to hack your career is by signaling your value with a personal/professional website. (See here and here for how).
Bluehost is a great host to choose from, starting at just a few bucks a month.
---
Hunter.io - Find and verify email addresses
Find email addresses for employees and hiring managers.
---
Loom

Get 10x better at communication by showing your face! Use Loom, en essential tool for hybrid workspaces to record quick videos of your screen and cam!
Be it pitching new ideas, presenting your work, or even sending video pitches for your job hunt, Loom is the way to go!
---
Teal Job Search Tracker
Bookmark jobs. Manage follow up. All in a slick tool. Teal's free job tracking tool is the most efficient way to manage a job search.
---
JobSeer.ai

Get matched with a job that suits you, get referrals, get up-to-date insights on company data.
---
Evernote

The classic note-taking app.
Or, is it?
Evernote can be your treasure of ideas, your task management system, and as Tiago Forte puts it, your second brain.
Check it out once again, it's worth diving deep into ;)
---
Coursera

Coursera has always been the go-to place to acquire knowledge without the hassle of college.
And now, after years of addition of new courses to their already vast library, it's the best time for you to enroll in a course and add another basket of knowledge.
Browse through courses, learn more about them and enroll in an interesting one!
---
Udemy

Learn with the real world in the back of your head. Learn with the present, and for the future.
Udemy is there for you to train for a better future.
Brose through 185,000 online video courses and learn the skills of the future!
Expand your knowledge, enroll in a Udemy course!
---
Skillshare

Creativity is a muscle. The more you train it, the better it gets.
And there's no better way to explore your creativity than to learn a new creative skill. And no better place to learn creative skills than Skillshare!
Explore thousands of hands-on creative classes and discover lifelong learning.
---
Neverbounce.com - Verify Email Addresses

A great tool to double check an email is correct.
---
Shapr Networking Tool

Swipe left and swipe right...for your business network! What if you spent a few minutes a day on this one?
---
Huntr.co

Organize your job search and discover new opportunities, all in one place.

Sign up now.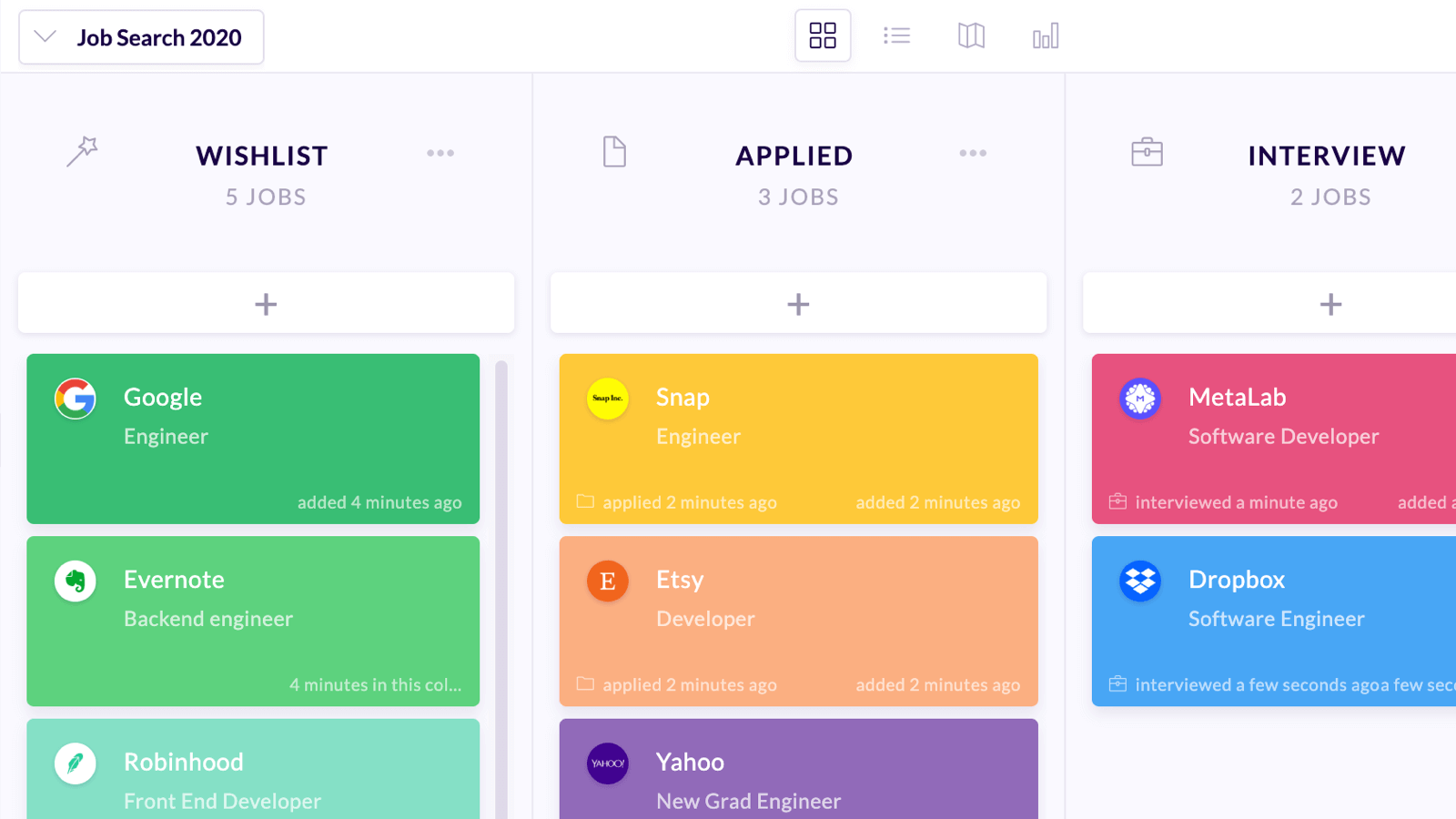 ---
Snov.io - Find and verify email addresses

Find and verify email addresses for employees and hiring managers.
---
Followup.cc
FollowUp for email keeps your conversations and tasks from slipping through the cracks.
Perfect for remembering to follow up with the hiring manager when pitching jobs.
---
Have a recommendation to add to Tools? Fill out this quick form!
The Daily Job Hunt
Join 125,000+ readers and get a kick in the inbox every morning.
---